Food and Beverage - Durham hotel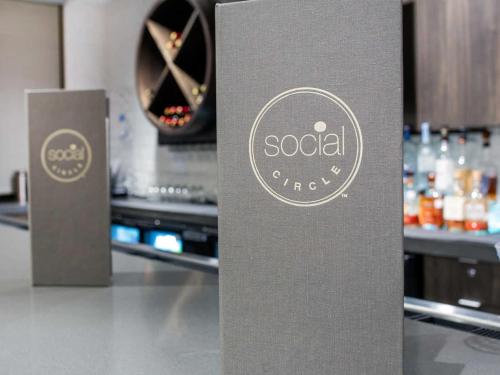 Cambria Hotel Durham - Near Duke University serves locally inspired breakfast and dinner menu items in our innovative bistro-style restaurant. Start your day off right with a variety of hot and healthy options. In the evening, enjoy specialty cocktails and local craft brews in our lobby lounge that features a full bar.
Kick off your day at SocialCircle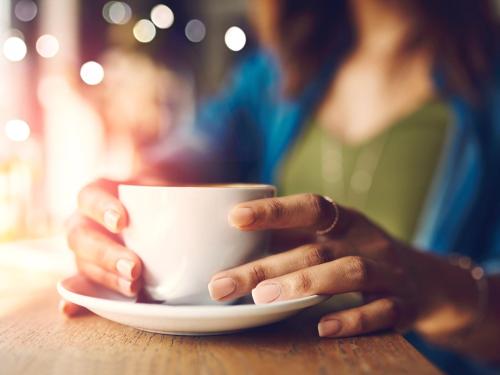 BREAKFAST
Start off your day with breakfast in our restaurant, where you can choose classic favorites from the menu.
Breakfast Hours: 6:30 am - 9 am Monday - Friday
6:30 am - 10 am Saturday and Sunday

Dine in at SocialCircle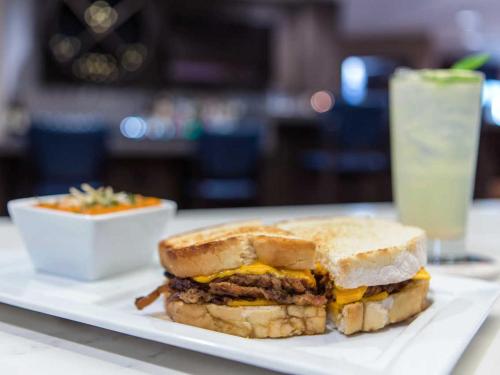 DINNER
From Loaded Onion Rings to a Cambria Angus Burger to Cambria Caesar Salad, we have something to satisfy your taste buds. Enjoy our dinner and drink menu featuring innovative dishes and local craft beers.
Dinner hours: 5 pm - 10 pm daily
Lounge hours: 5 pm - 11 pm daily